Lash extensions are a great idea for any bride. If you're considering trying lash extensions, here are 3 reasons you may want to get them for your wedding day.
The days and weeks leading up to a wedding can feel a little chaotic. This all requires your time, and effort, and to be camera ready at any point because all eyes are on you. Lash extensions are an easy way to look fabulous with minimal effort and be ready for any wedding event including the honeymoon!
3 Reasons to Get Lash Extensions for Your Wedding Day
Time Saver
We are all familiar with those busy days where there are just not enough hours in the day. There will be a few things to take care of closer to the wedding date and maybe some events to attend with people you haven't seen in a while (looking at you pandemic). Lash extensions last 2-4 weeks so that means you can be covered for all the pre-wedding, wedding day, and post wedding events and wake up with effortless fluttery lashes without having to squeeze in time for eye makeup. Tip: Get the lash extensions a few weeks in advance and book your fill a few days prior to your wedding so you have them look exactly how you like! Your artist can always add some individual lashes on your wedding day for some extra glam 😉
No Runny Mascara
Lash extensions are waterproof, sweatproof, and swim proof. There's a reason why they are a hot choice for any vacation or a simpler low maintenance pop of beauty for everyday life. And whether you're a crier or not, let's face it you may shed a few tears when you hear the love of your life promising you forever. Avoid the fear of smudged mascara with lash extensions and let them tears flow. This is your big day and no need to sweat the small stuff. Planning a hot honeymoon? Your lash extensions will last well through the honeymoon too, so you can rock the "I woke up like this" vibe all throughout.
Camera Ready
Let's face it, all the wedding events are centered around the happy couple. Whether it's your worst nightmare or the day you've been waiting for, you'll be the center of attention. Now, we know you will look fabulous regardless. But we also know that we are our own worst critic and it's all about how YOU feel. The beauty of lash extensions is that they can look as natural or as glamorous as you like them. Lash extensions add fullness, volume, and curl to your lashes that really brighten up the eyes for photos and make you camera ready for any candid captures.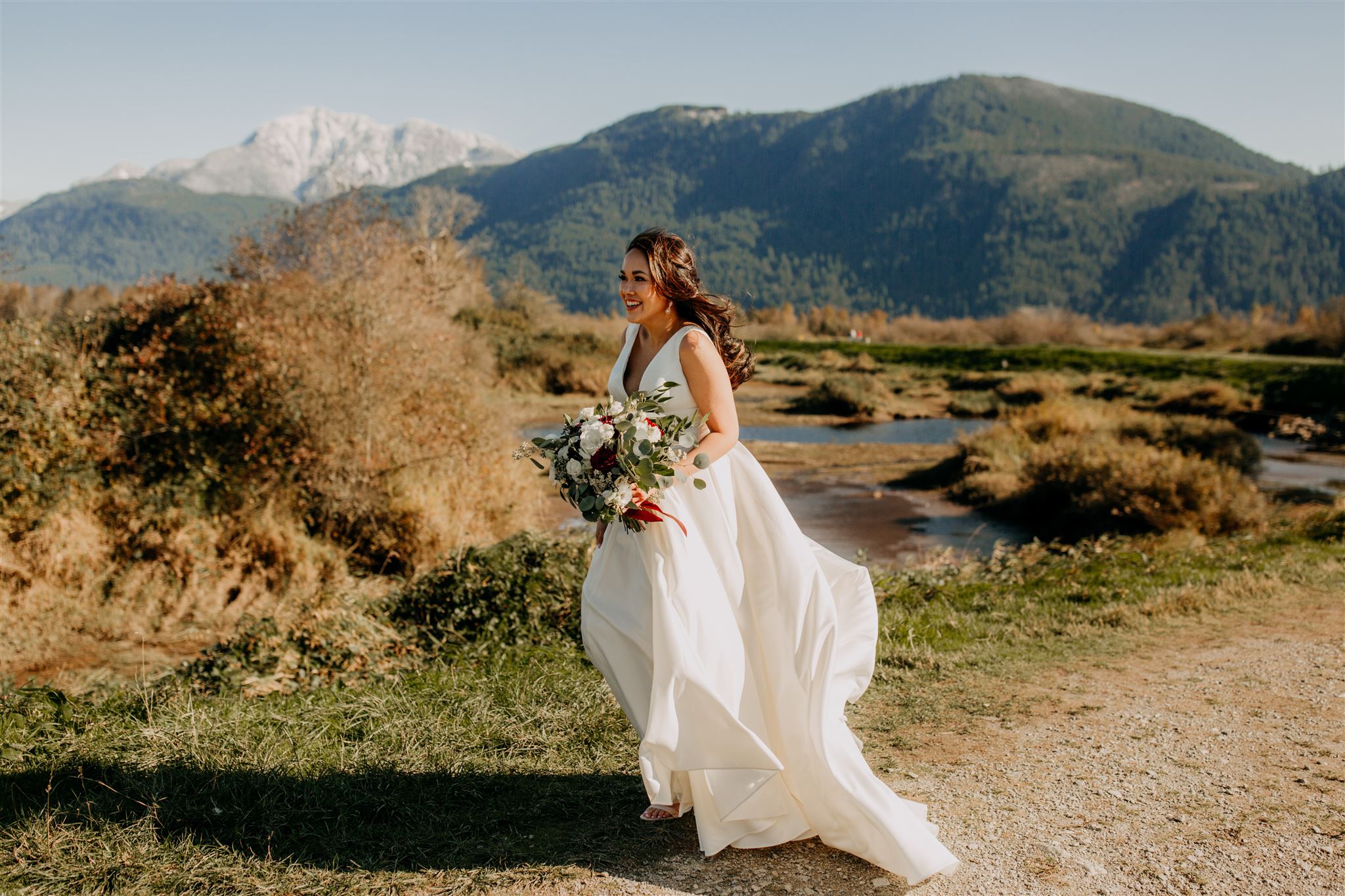 Hair and Makeup by Faye Smith, Photography by Aileen Choi Photo
Thinking of trying out lash extensions?
Take advantage of our March Promotion at our shop, Primp & Proper with 25% off all lash extension services. Book with our master lash techs Chelsea and Breeanna for the perfect set of lashes. It's a good way to try them on for size before your wedding day.
Apply discount code: LONGLASHES
Offer expires March 31, 2022
Book here
Ready to book your hair and makeup trial?
Did you know? 
Faye Smith Agency
is home to hair and makeup artists across Vancouver, Toronto, Vancouver Island, the Okanagan, and Whistler?
Cover photo: Hair & Makeup by Faye Smith, Photo by Christine Pienaar