Since I have more spare time on my hands this summer, I figured I would explore bridal fashion. There are so many different kinds of brides out there and when I say "kinds" I am referring to personal style. I absolutely love high fashion and when it comes to high fashion brides, Agmes has got you covered for your jewellery!
Must-have bridal accessories
include these gorgeous silver hoop Vera earrings seen below.
AGMES is a jewelry line created by sisters Morgan and Jaclyn Solomon. Inspired by urban landscapes, architecture and modern art, the collection creates a feminine geometry expressed through clean lines and sculptural silhouettes. All pieces are handmade locally in New York from precious metals. AGMES is dedicated to creating pieces that will become modern heirlooms and embody a sense of timelessness, making them perfect for the high fashion bride.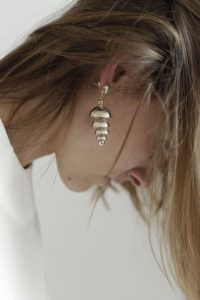 The Agmes Heart Pendant (seen below) would make a beautiful bridesmaids gift! Engravings are available for you to add a personal touch to your gift. I recommend engraving your wedding date on the back so they will forever remember being your bridesmaid. That is assuming you made sure they had a good time helping you with your wedding!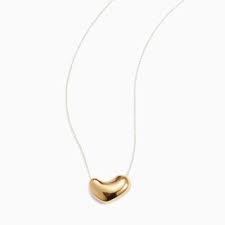 As an added bonus, AGMES is dedicated to producing sustainable jewelry that has a small environmental footprint. During production recycled metals are utilized and every effort is given to ensure that no metal goes to waste. All of the jewelry is handmade domestically, supporting local New York businesses and providing jobs in the United States. As you all know by now, supporting local businesses has never been more important than now.
Agmes accessories have been seen in creditable magazines such as Forbes, Vogue and In Style. I hope to get to see their line on more high fashion brides.
Shop the latest jewelry at AGMES!
Enjoy free ground shipping on all orders over $250. Only at AGMES!