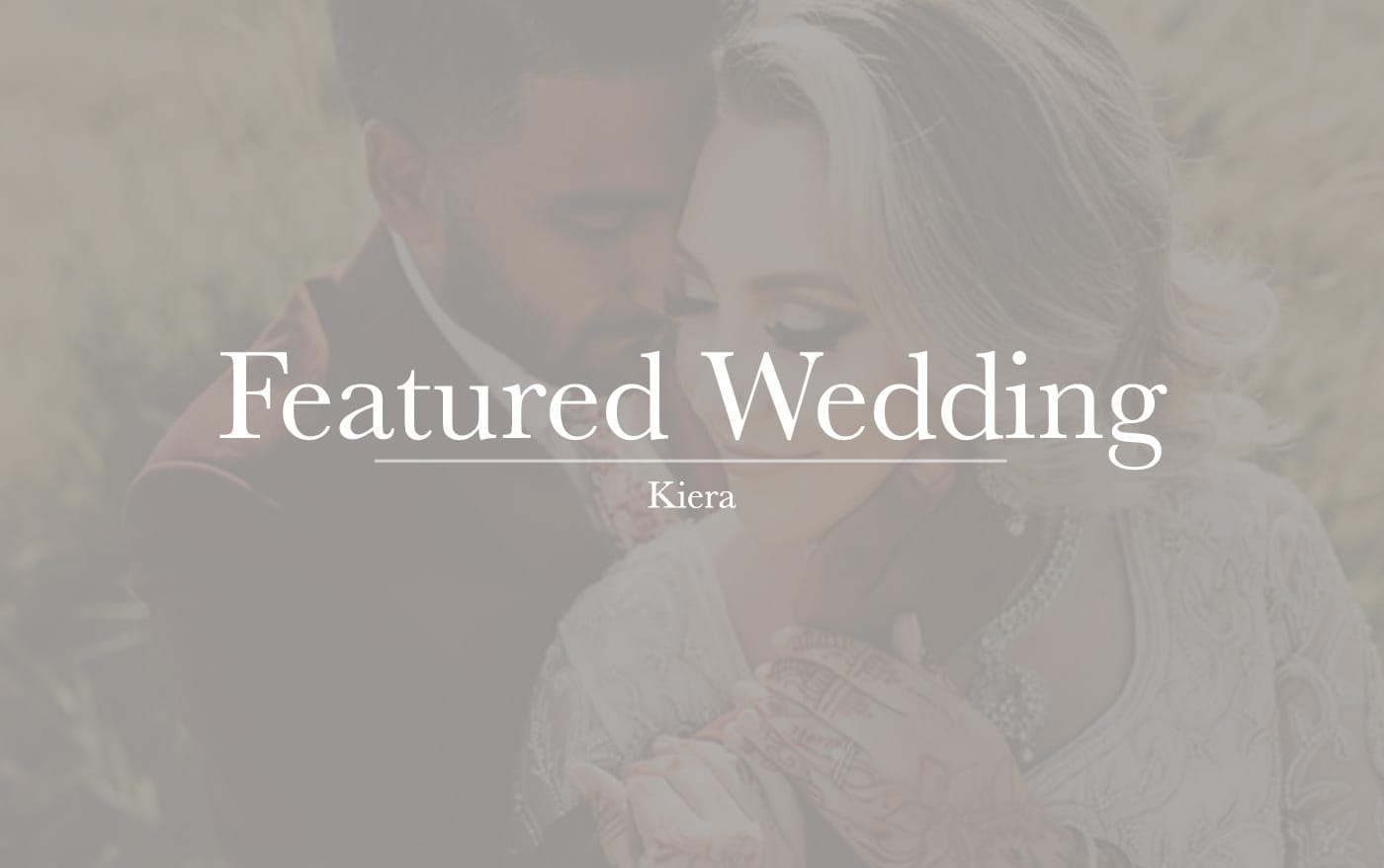 Featured Wedding: Keira
A true celebration of cultures, this wedding is a gorgeous blend of east meets west.
We were absolutely in love with Keira's bridal style! The way she was able to pick elements of both Eastern and Western wedding styles is truly representative of their beautiful union. Notice the western elements of a soft, down hairstyle and a flowing gown paired with the eastern elements of detailed embroidery, jewelry and a bold makeup look.
In addition, her groom's wedding jacket echoes the rusty tones of the henna on her hands to really tie them together.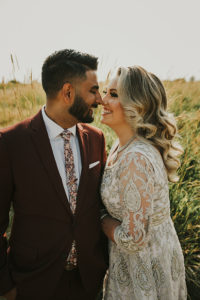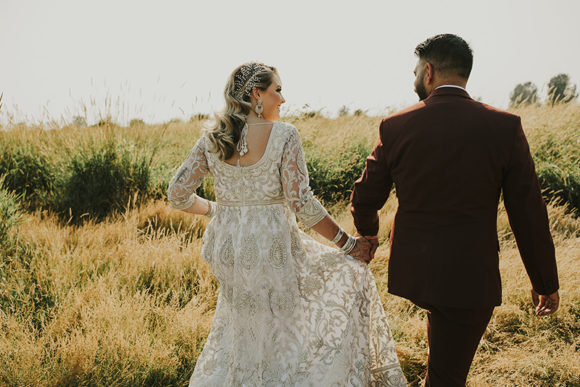 Kiera's bridal elegance against the backdrop of airy sun-filled British Columbian forests is truly breathtaking! What amazing wedding photos to cherish forever.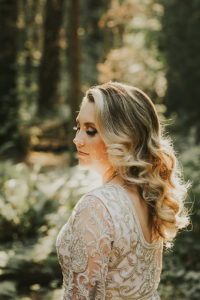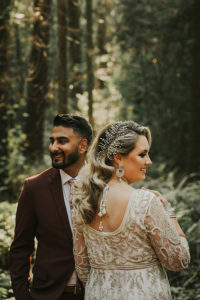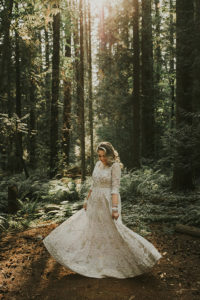 The hair jewelry Keira is wearing is visible in the middle photo above. We absolutely adore the way she is a soft west-coast bride from one side and ornately decorated on the other. The headpiece echoes the details in her gown and other jewelry beautifully.
Credits
Hair by Master Stylist Faye Smith – view her portfolio here.
Makeup by Kym – view her portfolio here.
Do you want to book Faye or Kym for your wedding or next event? Contact us here! Or take a look through our entire roster of talented artists here.
Photography by The Apartment
Hair Accessory by D&O