Three things to discuss with your wedding makeup
artist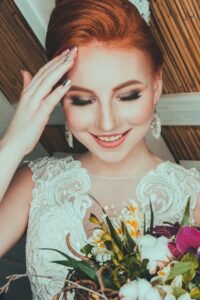 From choosing the perfect venue to the most flattering dress, there are lots of decisions to
be made in the run-up to your wedding day. While you may feel rushed during the process,
it's important to try to take time to ensure that each aspect has been set up in a way that
caters to your preferences.
One that should not be overlooked is the importance of your makeup on your big day. You
want to look and feel your best on such a special day, so it's vital that you and your makeup
artist are on the same page. Here are three things you should discuss with them ahead of
time to ensure you get your dream bridal look.
How do you usually wear your makeup?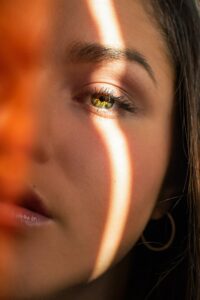 Everyone's idea of an everyday makeup look will be different. Some enjoy experimenting
with bold styles and dramatic colours, while others tend to wear a more natural and
minimalistic look. It's important to discuss what your everyday style looks like with your
makeup artist, as it can give them a basic idea of what you might like for your wedding.
Your makeup artist can then create a look that aligns with your style and makes you feel
comfortable, rather than under or overwhelmed if the result isn't quite what you were
expecting. What's more, they can also cater to product preferences, such as certain
ingredients you may want to avoid in order to promote sustainability for your wedding.
Which colours suit you best?
Choosing the right colours for your wedding makeup is crucial, as the right ones will enhance
your natural beauty whereas the wrong ones can dull your complexion. As a result, it's
important to not only consider the colours that you feel the most comfortable in, but also
those that suit your skin tone.
If you have warm undertones, colours like gold and bronze can complement your
complexion. Whereas if you have cool undertones, shades of blue, purple and silver can be
more flattering. If you don't quite fit onto either end of the spectrum, you could have neutral
undertones. Those with neutral undertones are incredibly lucky, as they can get away with
just about any colours.
How 'glam' do you want your makeup to be?
The level of glamour you're looking for on your wedding day is a very personal choice. It'll
depend on your preferences, alongside the overall theme of your wedding. Some brides
prefer a soft and romantic look, whereas others want to make a statement with a full-on glam
look.
If you're having a traditional, low-key ceremony, you might want to stick more towards the
classic and timeless makeup style. On the other hand, if you're having a more extravagant
wedding, you might want to experiment with more glamorous and dramatic makeup.
Your wedding day is one of the most special days of your life, and you want to look and feel
beautiful. By discussing these three points ahead of time, your makeup artist will be able to
tailor your wedding look specifically to you, ensuring that you get the beautiful bridal makeup
that you've always dreamed of.
We hope you find this helpful,