What is airbrush makeup & why choose it over regular makeup?⁠
Airbrush makeup is a long-lasting, waterproof application alternative invented for a flawless finish that lasts hours longer than regular makeup. Faye Smith Agency offers airbrush makeup as an add-on to any booking! Inquire today.⁠
Flawless. Waterproof. Smudgeproof.
Upgrade to airbrush makeup for your next special event!
---
Why choose airbrush over regular makeup?
One of the biggest advantages of airbrush makeup is that it lasts all day. That means you don't need to worry about any touch ups. Just enjoy the party!
Similar to a waterproof mascara, airbrush makeup does not discriminate against emotional wedding moments. It is water resistant so no need to hold back tears when the great aunt gives the speech. And don't worry your makeup will stay put even through a heatwave 😉
It is smudge proof! Wearing white? Going in for a tight hug? Don't worry your makeup will stay on your face and not end up on their clothes.
And of course – the FLAWLESS finish. You know the one we're talking about.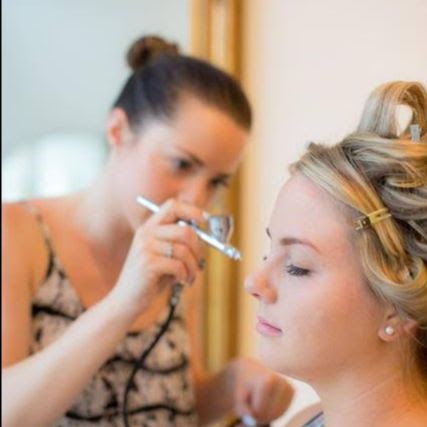 And the best part is! It will last all day, even through the heat.
Perfect for a summer wedding or any event!
HOW IS IT APPLIED?
Airbrush makeup is applied with a special airbrush machine and lightly sprays the foundation onto the skin. This creates a lighter application than a traditional foundation, and can be layered to get you the perfect coverage anywhere between a light to a full finish.

Got any more questions? We're happy to help! DM us

@fayesmithagency

or call us at 778-788-3552.

Upgrade your booking to airbrush makeup anytime with Faye Smith Agency for only an additional $30. Call us at 778-788-3552 or book online.

Wishing you a gorgeous rest of the summer and we can't wait to see you soon!